SUMMARY:
Dashboard > Settings > Writing
Change set on Block editor and give the possibility to your user to choose
now you can selectively choose for each article/page if use block editor or classic
start to use blocks 🙂
Here the step by step description to use the editor Gutenberg in noblogs:
Dashboard > Settings > Writing

After logged in your blog, from the dashboard, use the left column to select Settings, and select again Writing.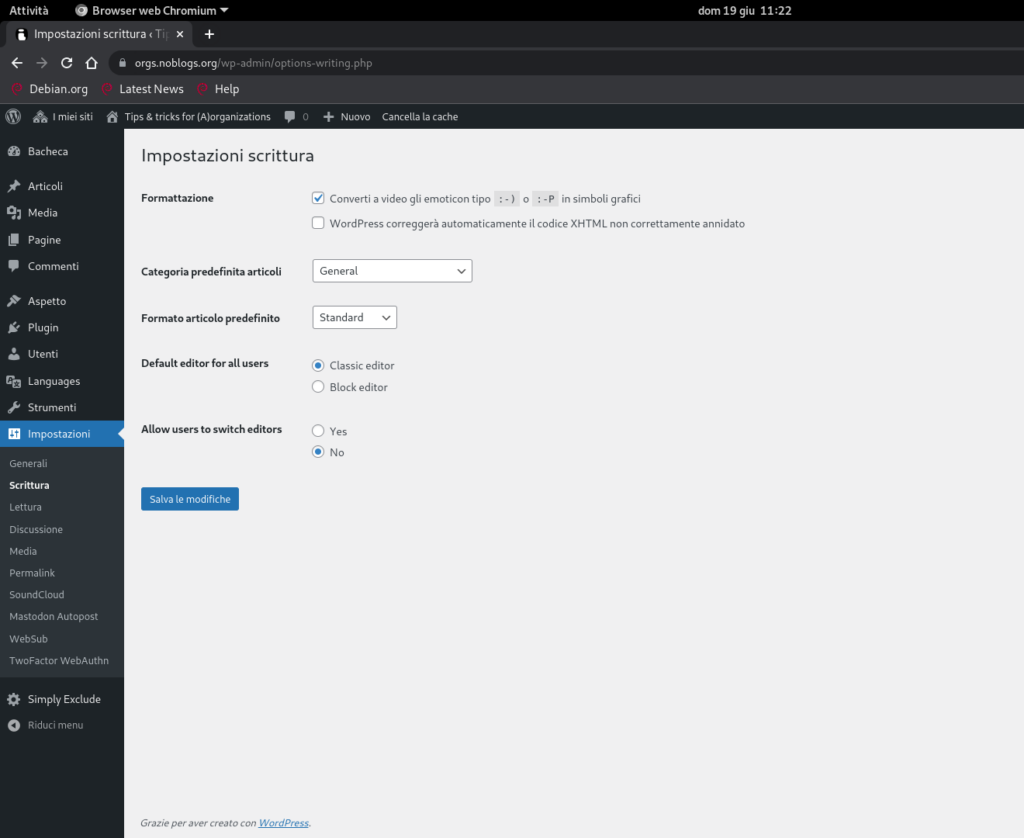 Choose the Default editor for all users
In the screen Writing, choose:
Block editor
And set on YES the option: Allow users to switch editors.
You can choose for every post
Meanwhile you are editing a post or a page, at the bottom right, you can switch editor,
Gutenberg is a long term project from WordPress, read more: https://wordpress.org/about/roadmap/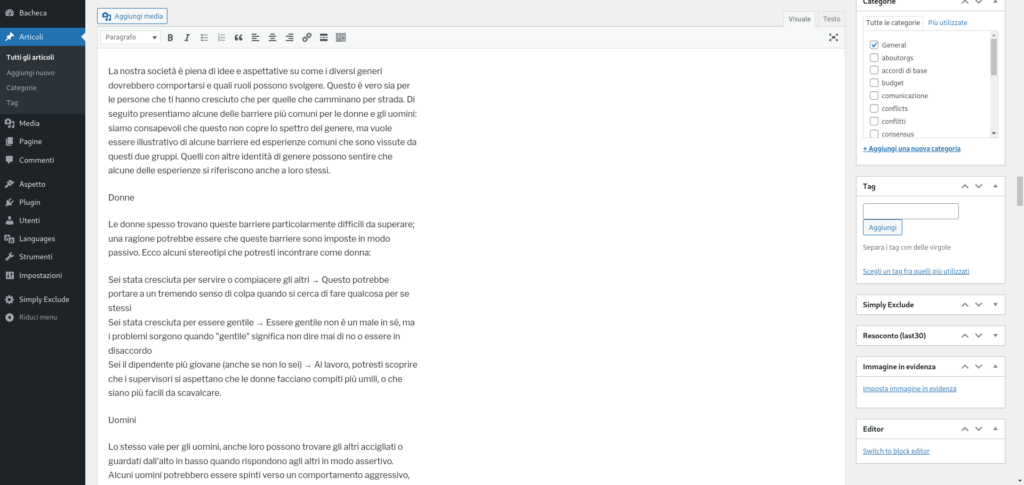 ---
Do you like this layout? is gutenberg!
PATTER used in this DOC: